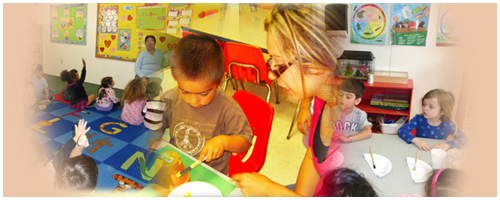 As any good parent knows, a good preschool will prepare your child to enter kindergarten. But what you may not realize is that our preschool provides valuable experiences that can help your child in many different ways. These experiences have positive effects for your child both now and in the long run. Here are a few of the positive effects you will observe when enrolling your child in our quality preschool.
Scheduling
Whether or not you keep a consistent schedule at home, it's a fact of life that school and life, in general, runs on a schedule. Our consistent schedule of snacks, breaks, learning time, activities, and more will help your child learn the importance of routine, making the transition to school life much smoother.
Socialization
Socializing is an extremely important yet often overlooked skill that we teach in daily interactions with teachers and students. There are ample opportunities for us to teach your child the appropriate way to respond in social situations. These skills are taught throughout the day both implicitly and explicitly through play time and other activities.
Academics
Clearly, the main goal of a preschool program is to prepare your child academically. We pride ourselves on our range of teaching methods that include auditory, visual, tactile, and kinesthetic. We provide activities that include movement and song, as well as opportunities to manipulate materials, so that all learning styles are addressed. We believe this will better prepare your child to enter kindergarten.
Long-Term Effects
The long-term effects of preschool have been studied for many years. It has been found that high-quality programs like ours have lasting effects because children learn how to adapt to different academic and social settings. While you are sure to see these positive effects in the early years of your child's life, it is very likely that you will continue to see these positive effects for years to come.