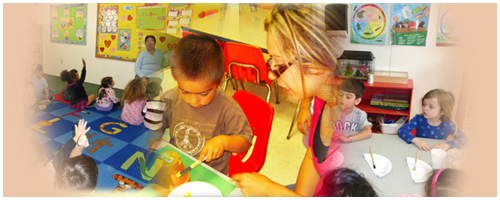 When you were expecting your first child, no one could prepare you for what was coming. The complete 180-degree turn your life takes with the arrival of a baby ca not be sufficiently explained by your predecessors because there are no words that can describe difficulty at that level. Being a new parent is hard and being a new mother is beyond hard. You go from being fun, young, and flirty to exhausted, oftentimes depressed, and unable to recognize yourself in the mirror. We know how hard this time is and we are here to help.
Finding Safe Care
Parents love their babies, but that doesn't mean they don't need a break once in a while. In a world inundated with stories about abusive babysitters and predatory childcare givers, it is hard to know who you can trust with your most precious gift. We know that parents want to place their child in a safe, secure, and clean infant care facility, so that is exactly what we strive to provide. Whether your infant needs every day care or only comes to visit us a few times a week, you can expect high-quality service and care at Academy on the Hills.
Creating Healthy Mommies
Even if you are lucky enough to be a stay at home parent, having some time to yourself can do you a world of good. Many new moms have found that having just a few hours a week to workout can alleviate the baby blues, help them rediscover their self-confidence, and get back their pre-baby bodies. While some mothers may be reluctant to leave their infants, the truth is babies need happy and healthy mommies in order to grow and thrive.
Guilt-Free Breaks
It doesn't matter what you do with your few hours a week; it just matters that you take them, that you enjoy them, and that you are confident that your infant is safe and happy while you take this much-deserved and medically approved time-out.