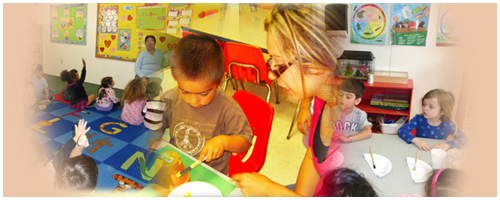 Are you struggling to decide if your three- or four-year old really needs to go to preschool? Maybe you're worried about them making friends or that they'll fall behind. Maybe your worries are the opposite and you're worried they'll stick out because they already spell at a first grade level. There are numerous reasons why preschool at the Academy on the Hills in Fullerton is beneficial for every kid and their parents! Whether its two days a week or Monday through Friday, our fun, energetic, and child-centered preschool can totally be your little one's best friend!
Develop Social Skills
Making friends at such a young age can be hard for little people who are only three or four years old. The thought of going to a new place with a bunch of other kids they don't know can be intimidating. Attending preschool helps our young friends to develop social skills early which will help them throughout their entire life. They'll learn about sharing, feeling safe when parents aren't there, and how to build trusting relationships with other adults. How excited will you be when your little tyke comes home and says, "Mommy! I have two new best friends!"? They'll find these new besties at preschool!
Thrive in a Structured Environment
Although they're oblivious to it, our preschool is highly structured to encourage social interaction, develop cognitive and manual skills, and foster problem solving skills. The word "structure" can imply a lot of strict rules and conformity, but it's really quite the opposite. It all seems like play to your kids. They don't need to know that cleaning up before story time is teaching them to be self-sufficient someday. They don't realize that the dress-up area is structured to invite children to join each other in imaginative play. Everything about preschool is designed to help your little one make friends, play well with others, and get really excited about learning!